H2O CLEAN SYSTEM – GET RID OF DIRT USING WET CLOTH!
KEEPING A COUCH CLEAN HAS NEVER BEEN SO EASY BEFORE!
You do not have to watch every move of your hand worrying not to make the furniture dirty – you can clear any dirt from fabric with H2O CLEAN system using only water, without harmful detergents.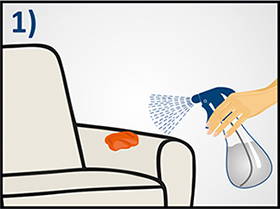 Take away an excess of dirt (e.g. with a spoon), spray the stained fragment of the fabric with a small amount of water and leave it for a while.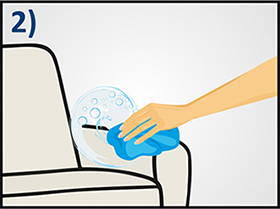 Wipe with soft cloth, making round moves, from the outside edge of the stain to the inside.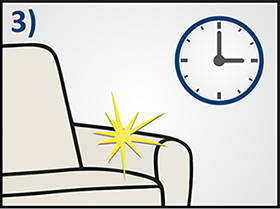 Wipe freshly cleaned fabric with dry cloth and leave it to dry.
SOUNDS GREAT, BUT ISN'T IT JUST A FAIRYTALE? LET'S CHECK:
---